To request the booking of any classroom or hall you must first access the following link: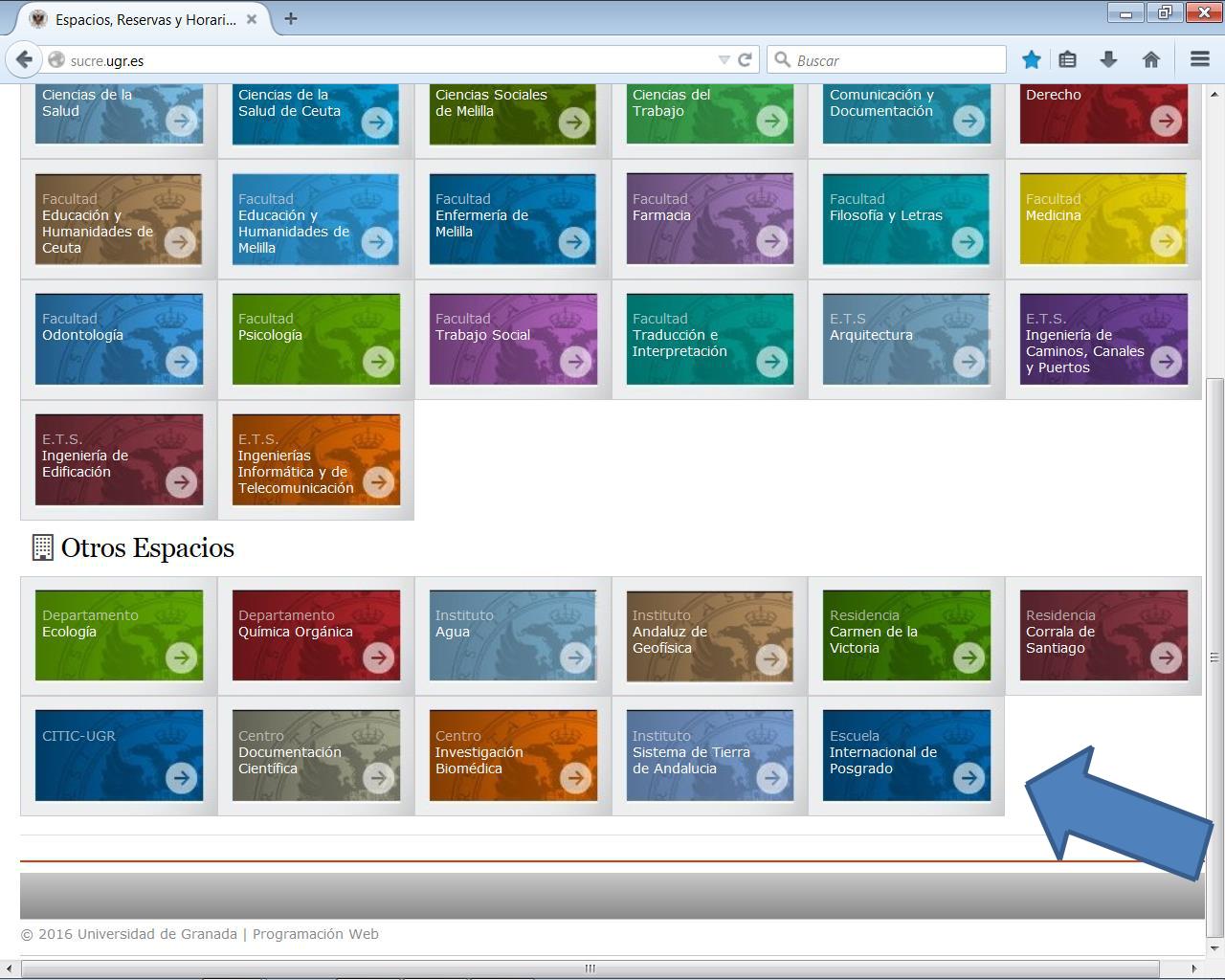 Click on "Escuela Internacional de Posgrado" (International School for Postgraduates Studies (EIP)).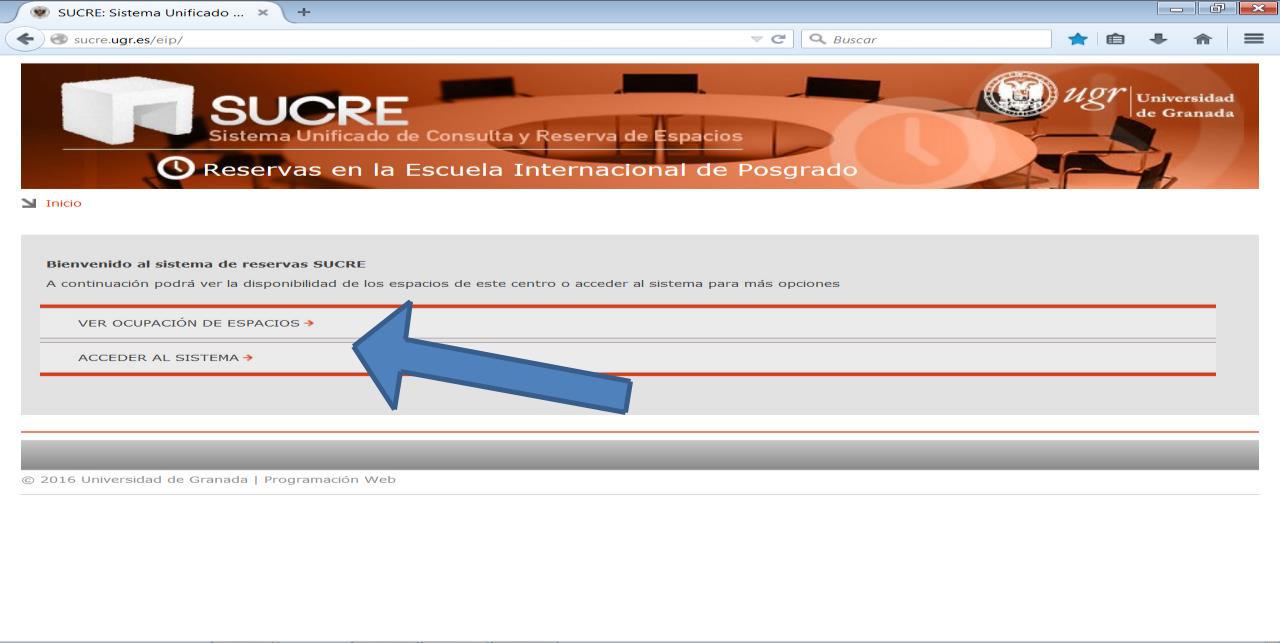 If you click on "Ver ocupación de espacios" (Check availability of classrooms and halls), you will be able to check the availability of the classrooms and other rooms or halls without having to introduce your user and password.
You can select the classroom or hall and the date you want to consult.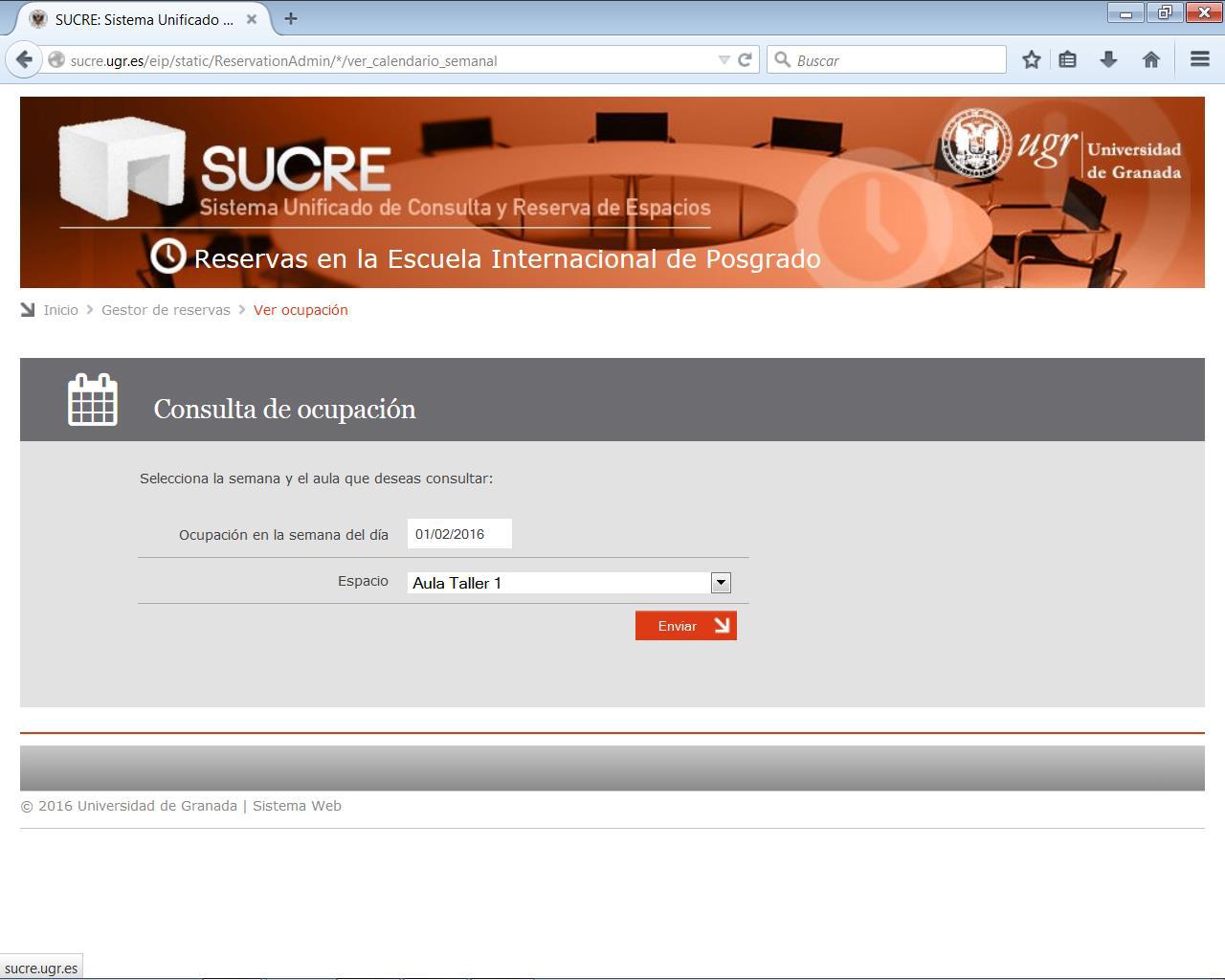 If you click on "enviar" (send), you will see the selected classroom or hall as well as the already accepted bookings and the available gaps, as you can see in this example: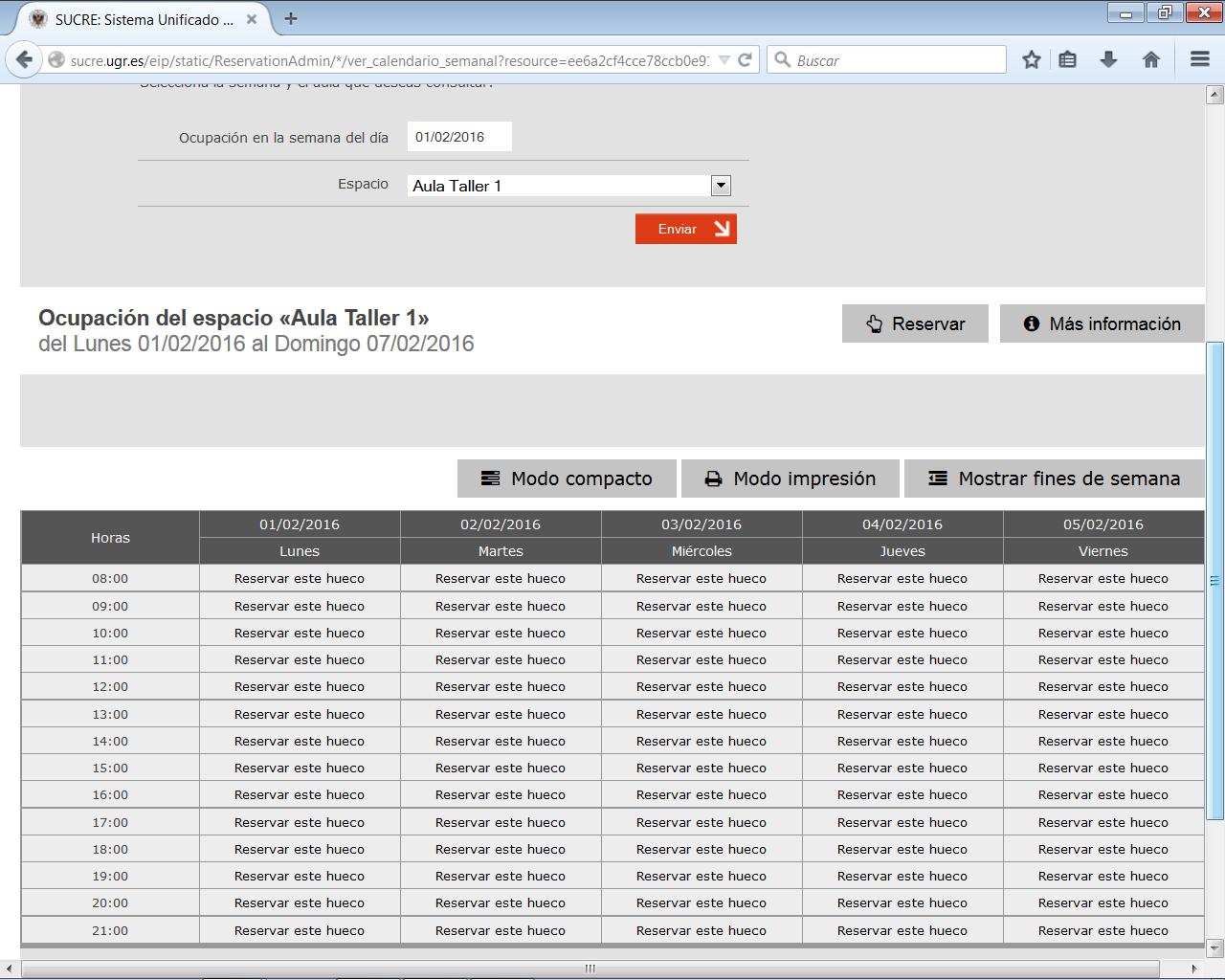 In order to complete a "RESERVA" (BOOKING), you have to access the booking system with your user name and password. This way, you can check any available gaps and, at the same time, book the classroom of your choice.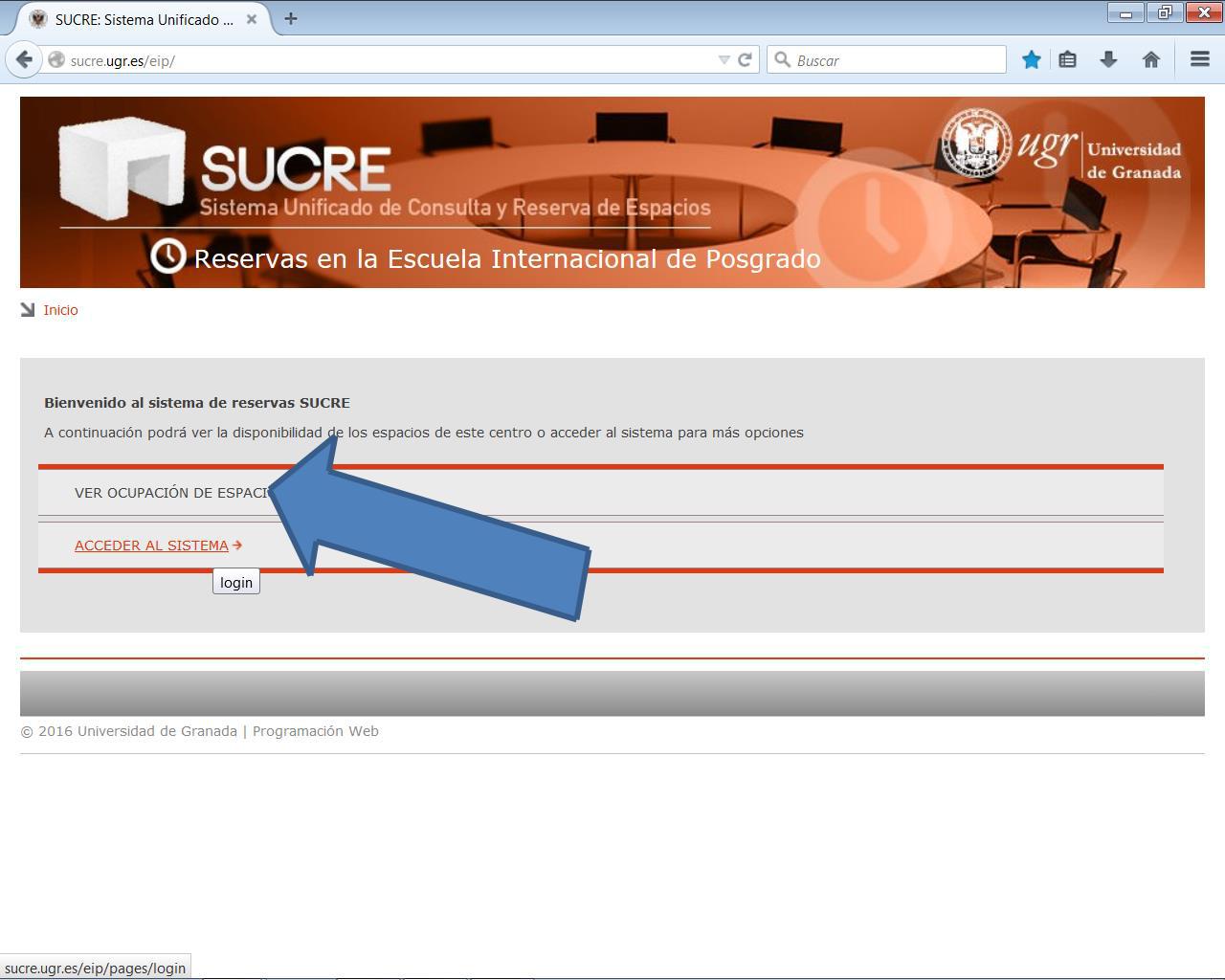 Afterwards, this screen will pop up, and you will have to click on "Acceder con tu cuenta UGR" (access with your UGR account).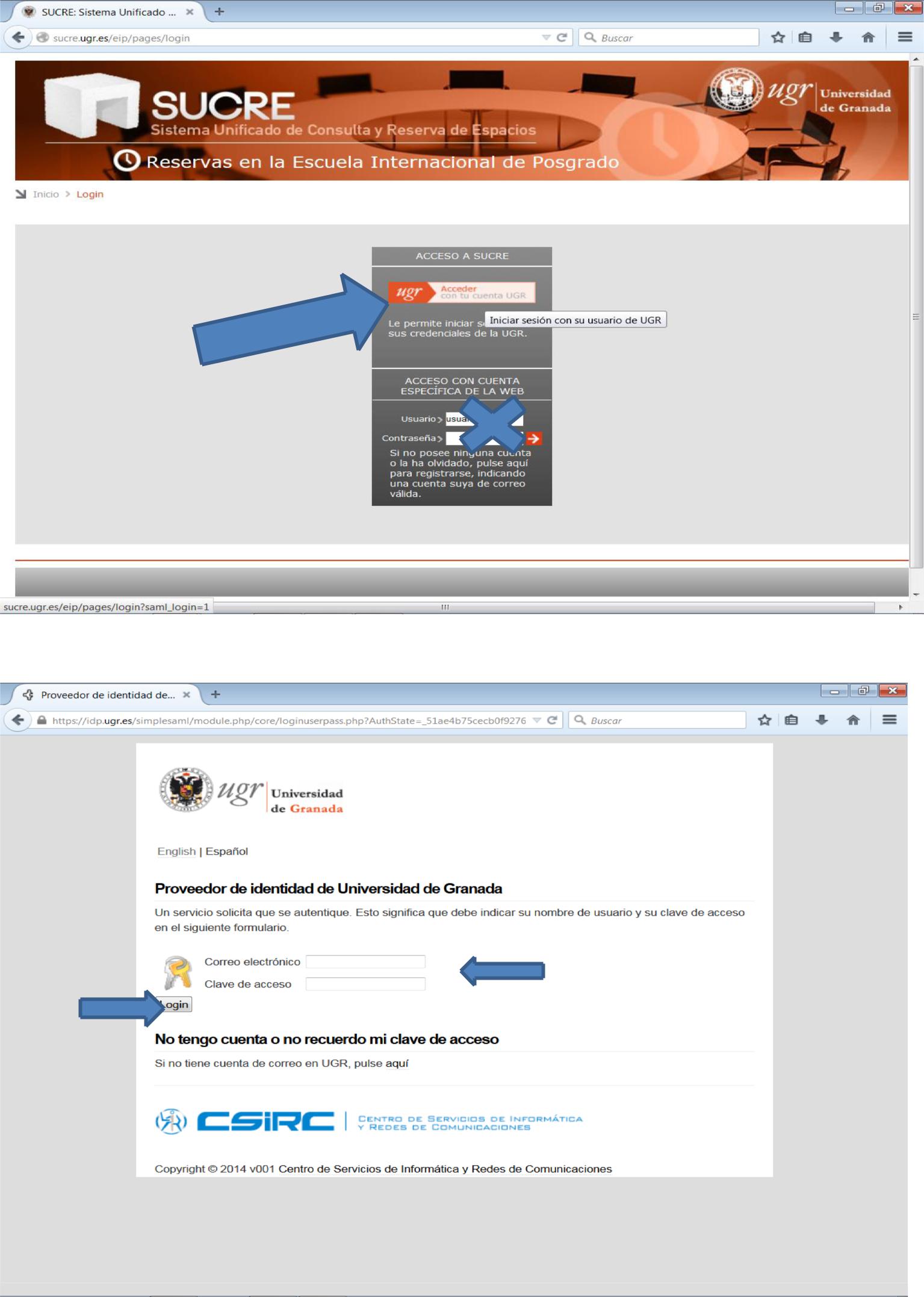 This way, you are already in the system.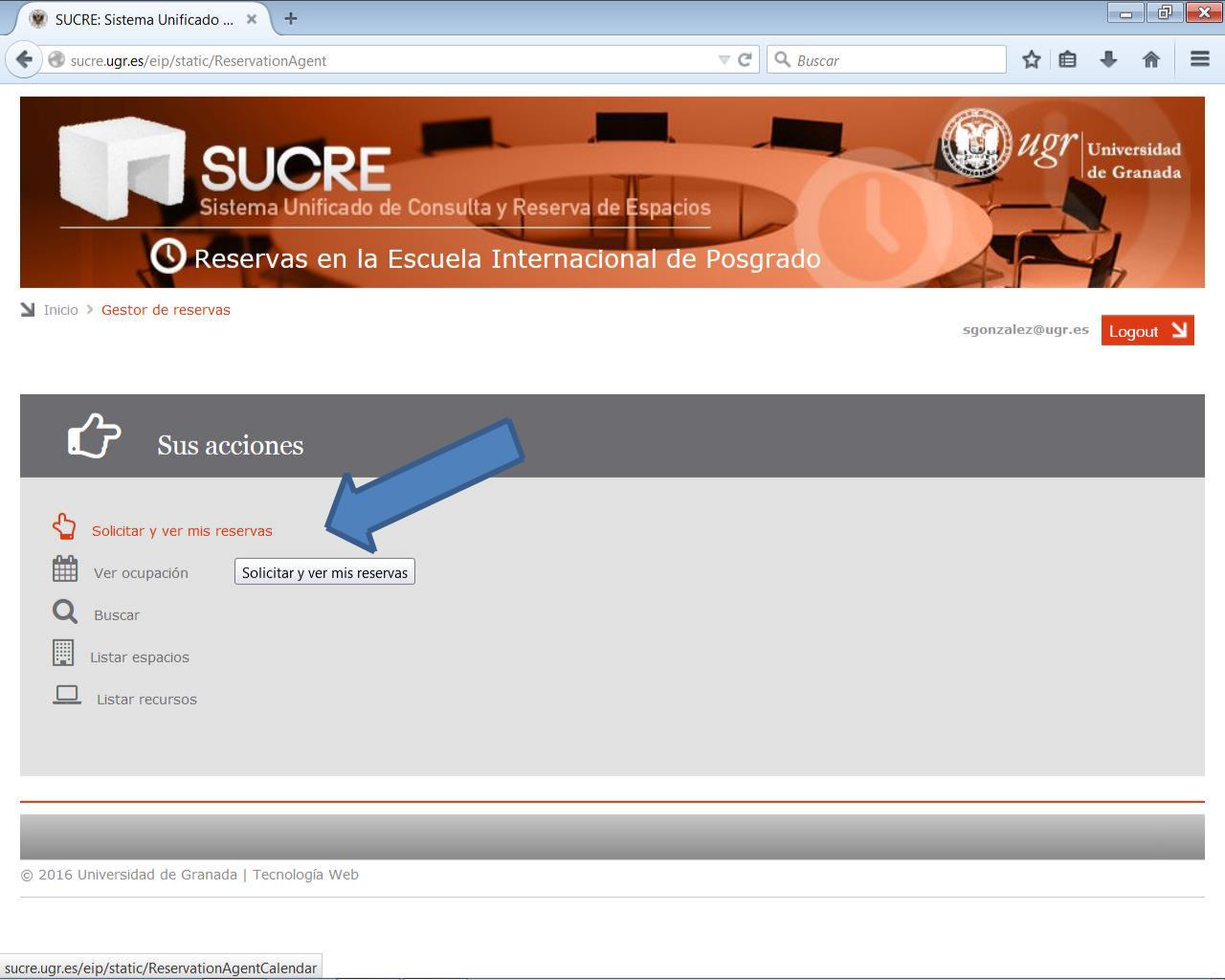 On this screen you can select the date you want to check or book as well as the available classroom or hall.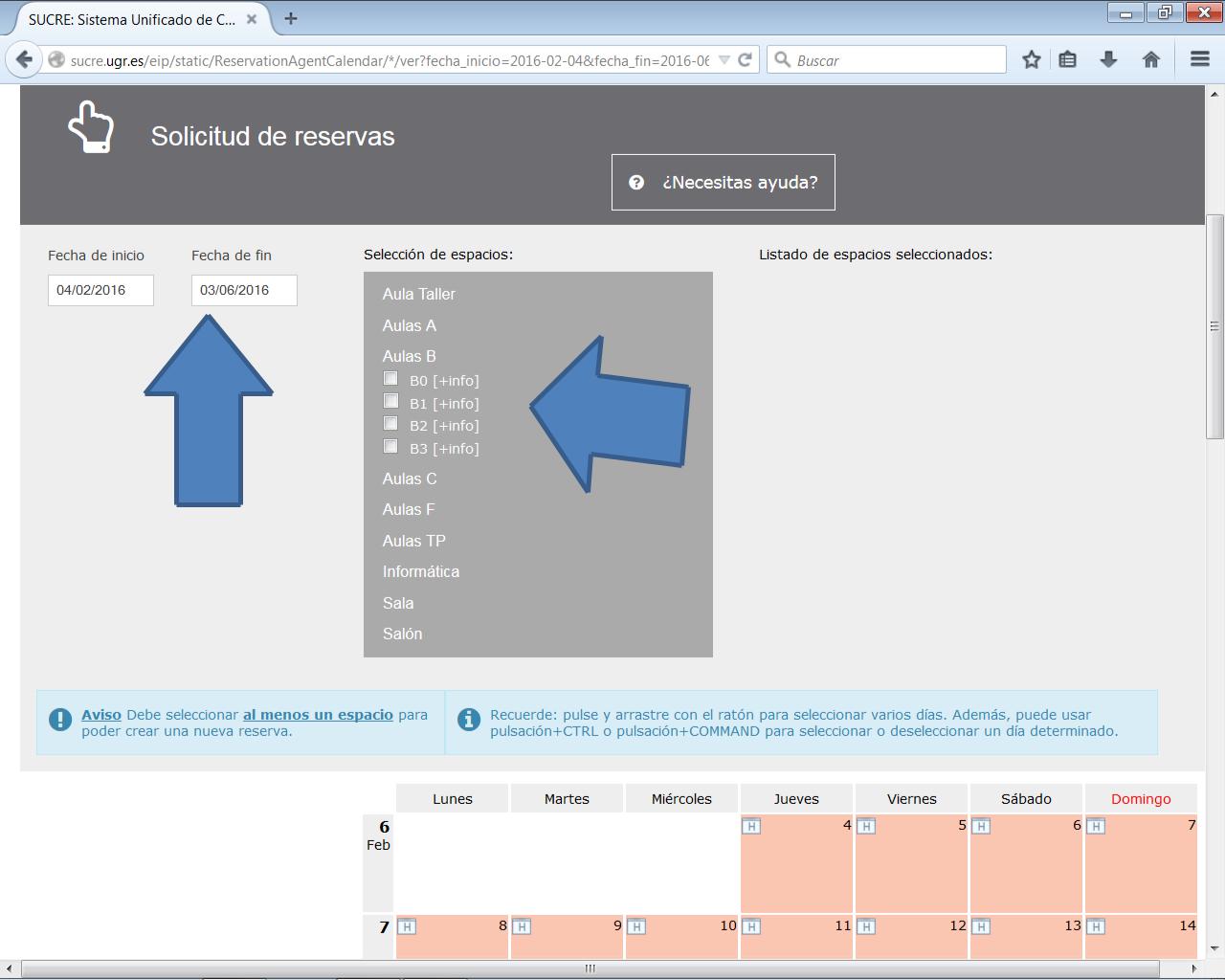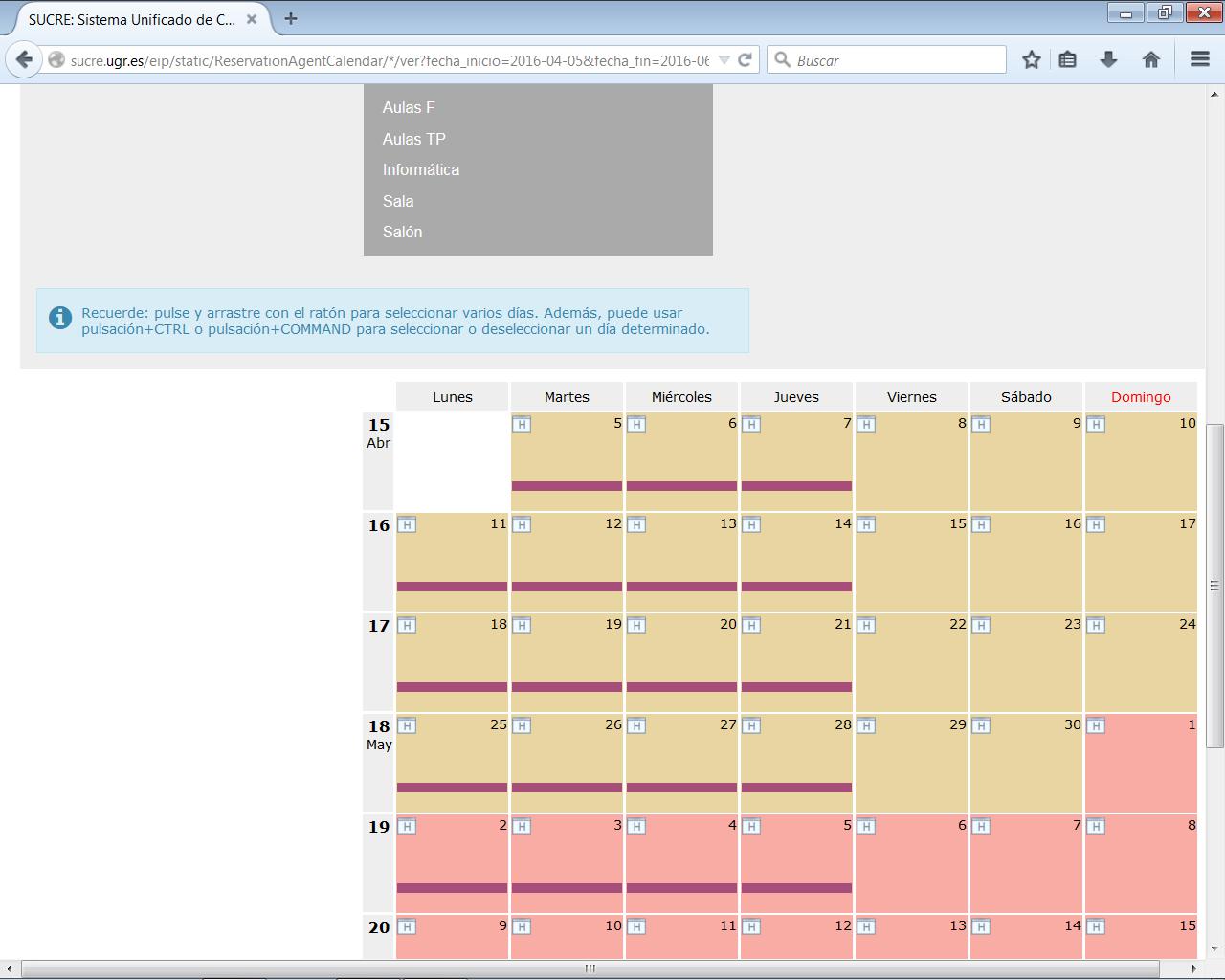 Now, you have to select the day or days you want to book the classroom, clicking on the calendar.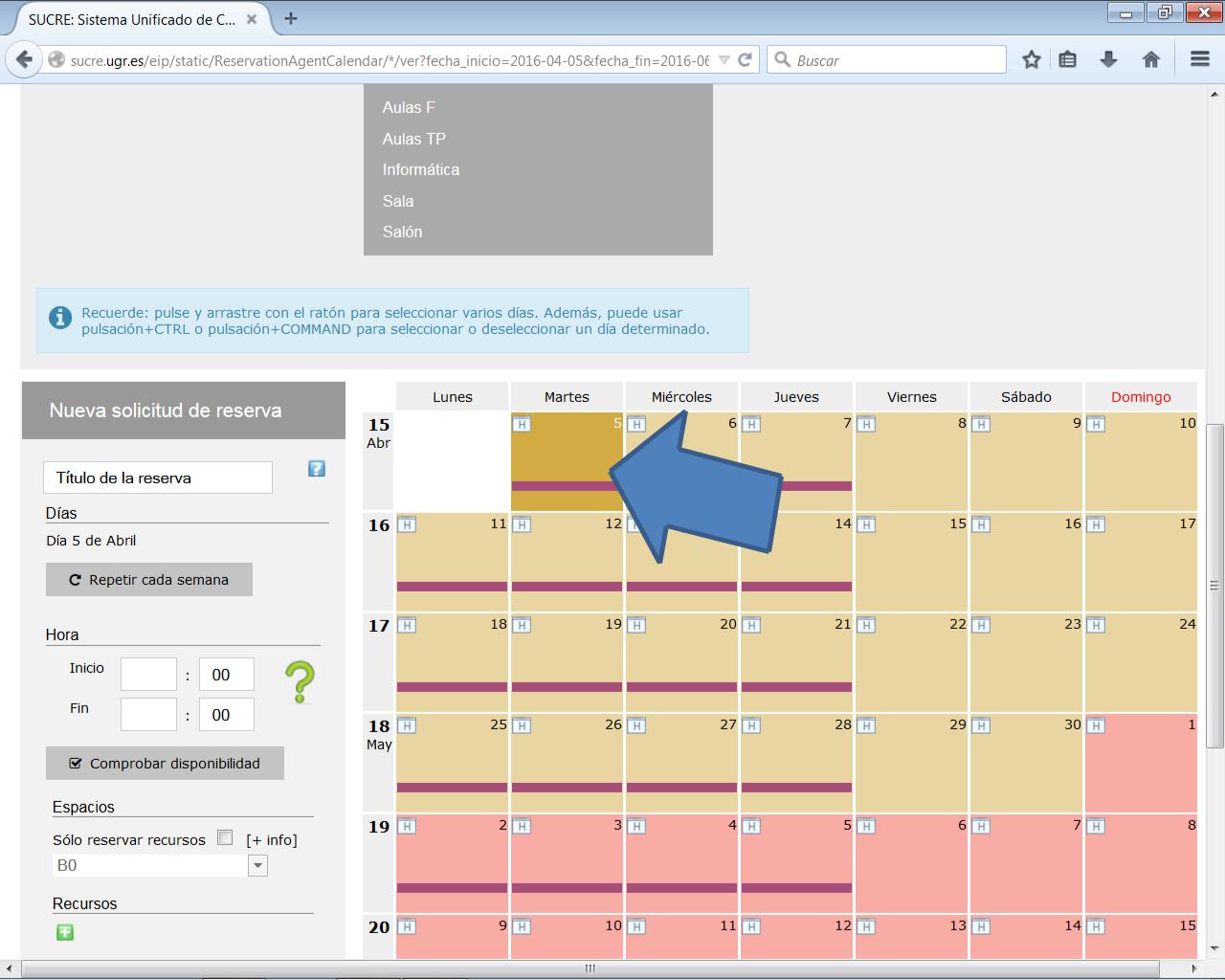 In order to complete the booking request, you have to fill in the following sections: "título de la reserva" (booking title); "hora inicio" (starting time); "hora fin" (finishing time); "comentario/justificación" (commentary or justification to book such a classroom).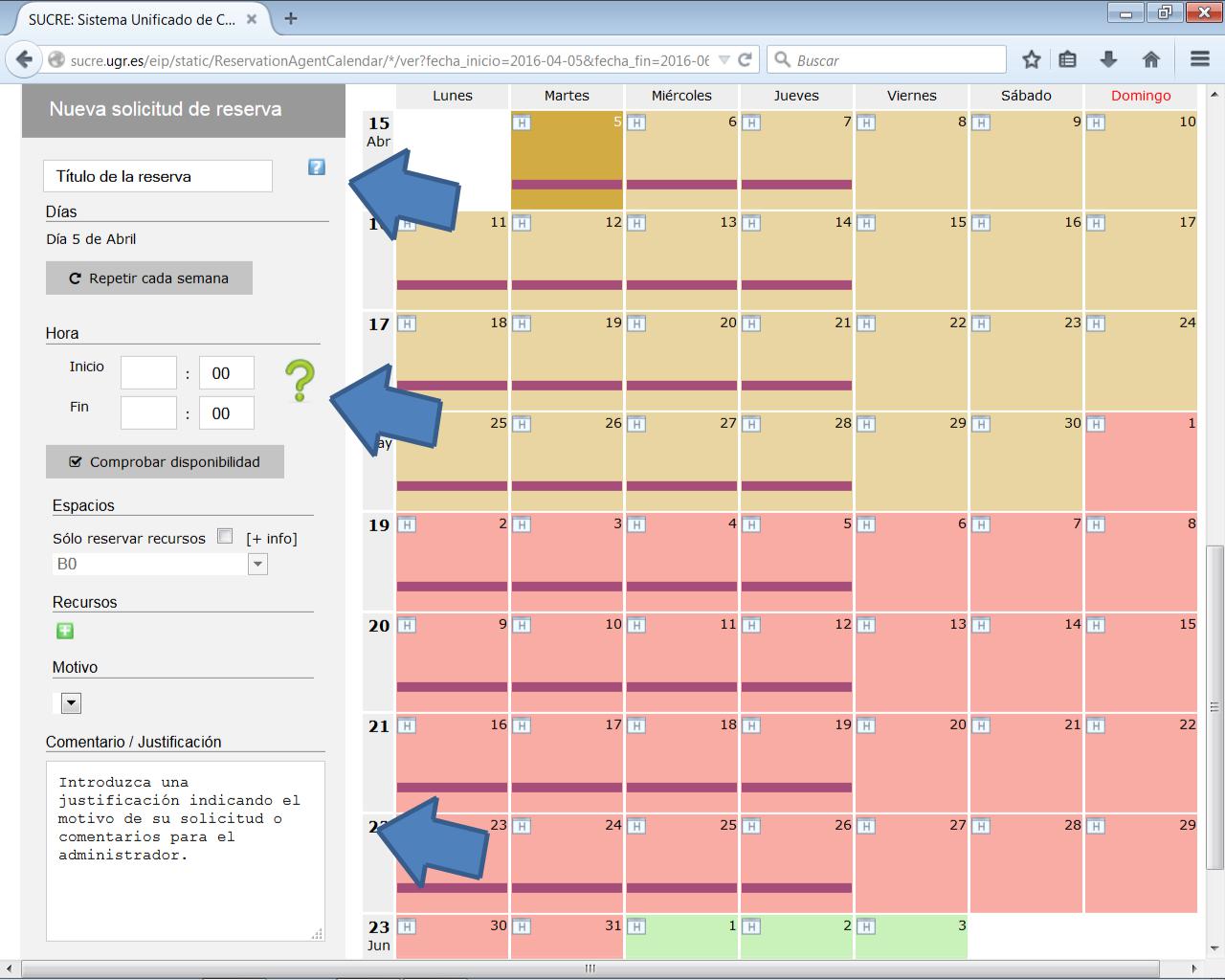 After you have selected the days and hours you want to book, you have to check availability.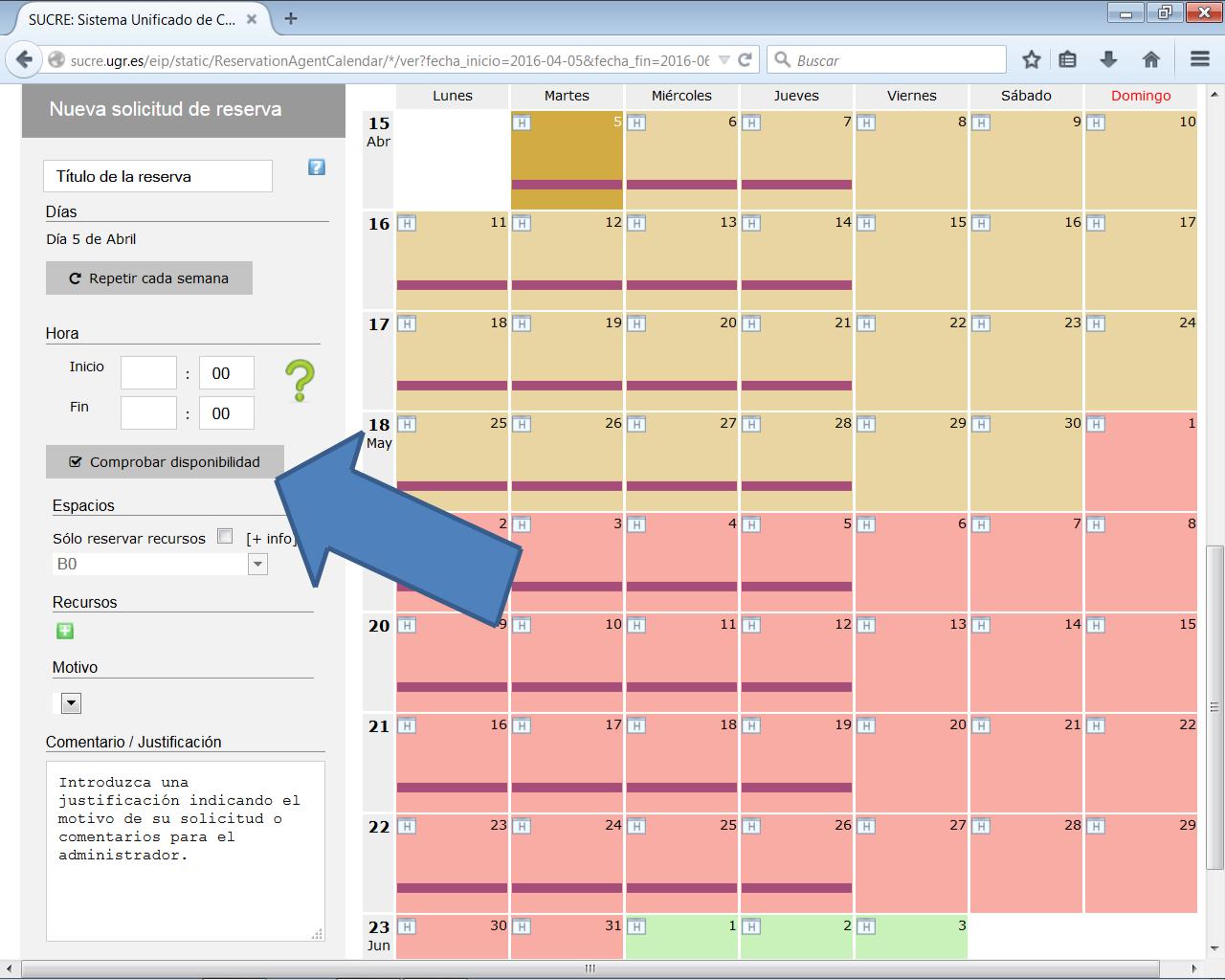 If the system checks that the classroom is available, a green "V" will pop up next to the selected hours. If the system checks that the classrooms is NOT available, a red "X" will pop up to indicate that you cannot book such days and hours.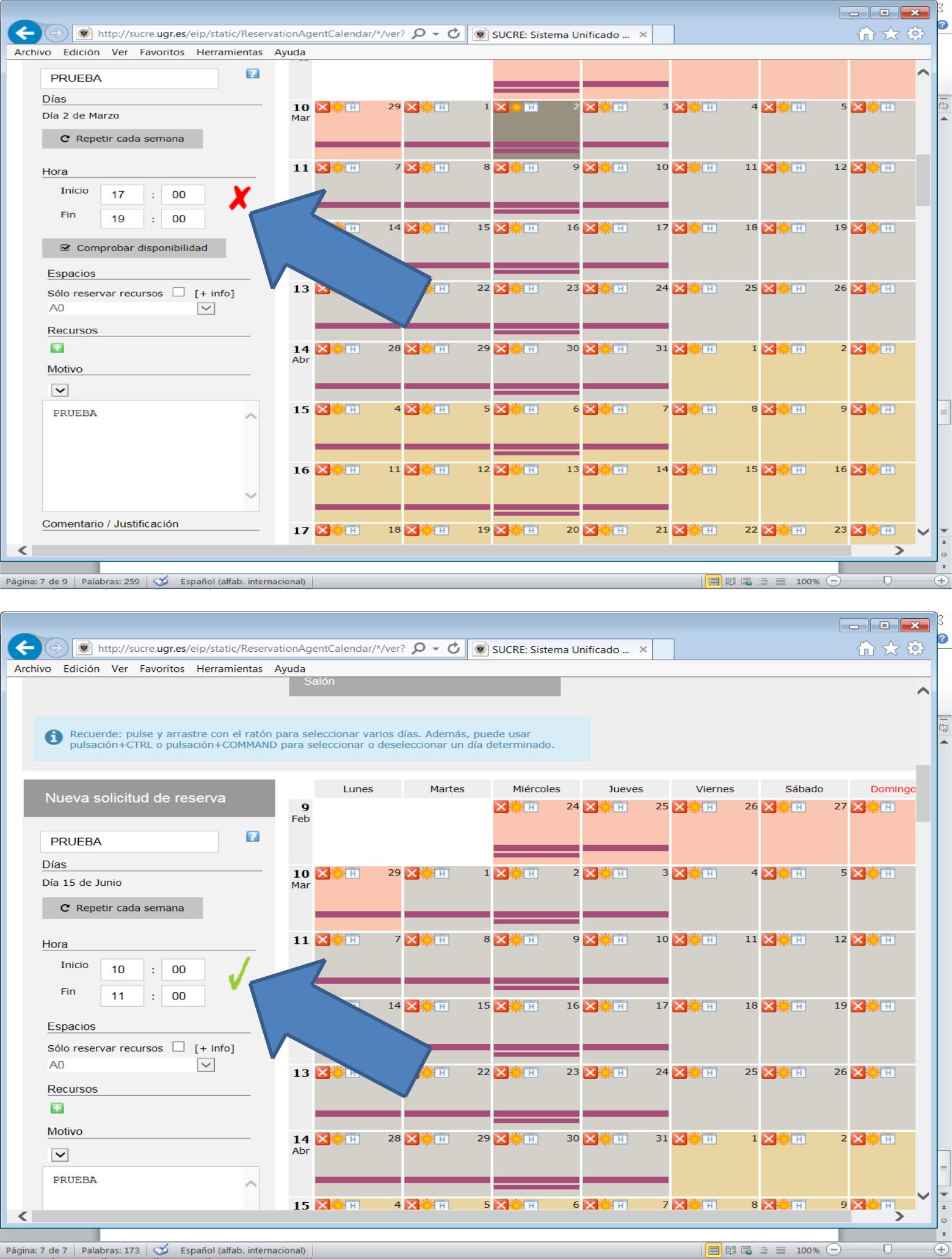 If the green "V" pops up, you can book the classroom clicking on "Enviar reserva" (send booking request).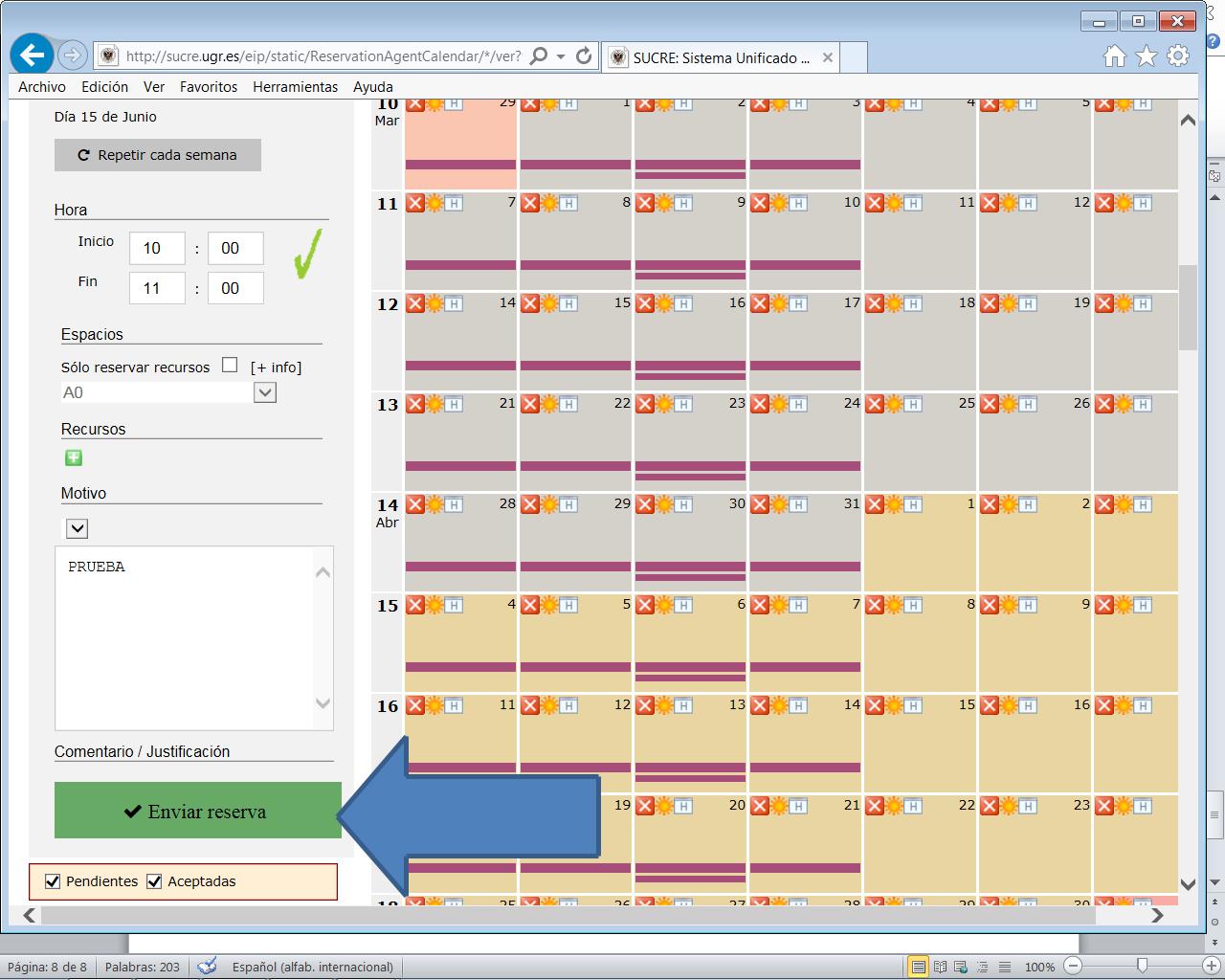 If your booking request is rejected, you will be communicated the reasons and, if necessary, the steps you must complete to successfully book a classroom or hall.