Under this tab you will find many different items you can apply on-line for: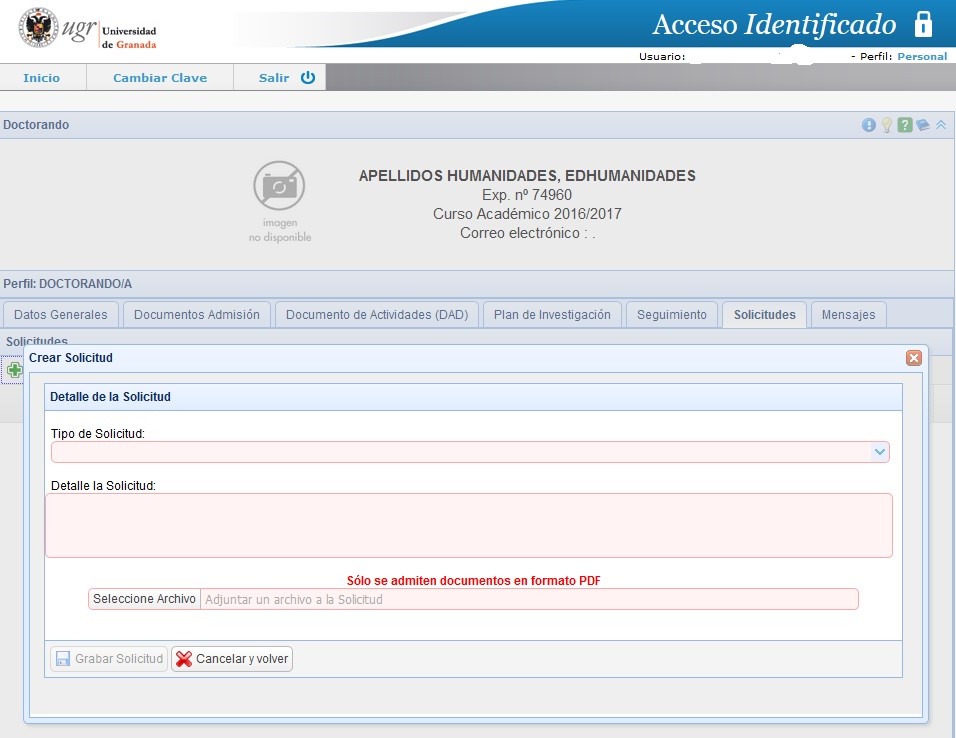 You have to create an application and, going to Type of Application 'Tipo de Solicitud', you will find a pull-down menu with the following items: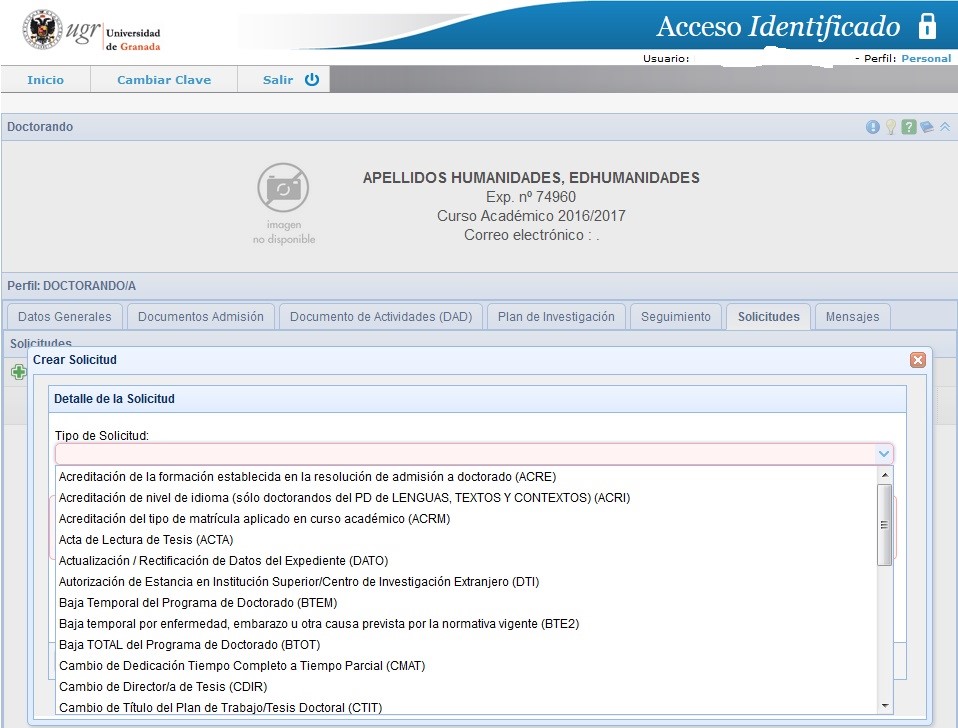 (ACRE) Accreditation of training complements established on admission

(ACRI) Accreditation of level of language (for Language, Text and Contexts PhD. Doctoral candidates only)

(ACRM) Accreditation of the Type of Enrollment applied in an academic year

(ACTA) Thesis Defense Records

(DATO) Update or correct file data

(DTI) Authorization for research stay at a foreign Higher Education/Research Centre

(BTEM) Enforced temporary leave

(BTE2) Enforced temporary leave due to sickness, pregnancy or another reason according to regulations

(BTOT) Total leave

(CMAT) Change from full-time to partial-time

(CDIR) Change on your thesis Director

(CTIT) Change on your work plan/thesis title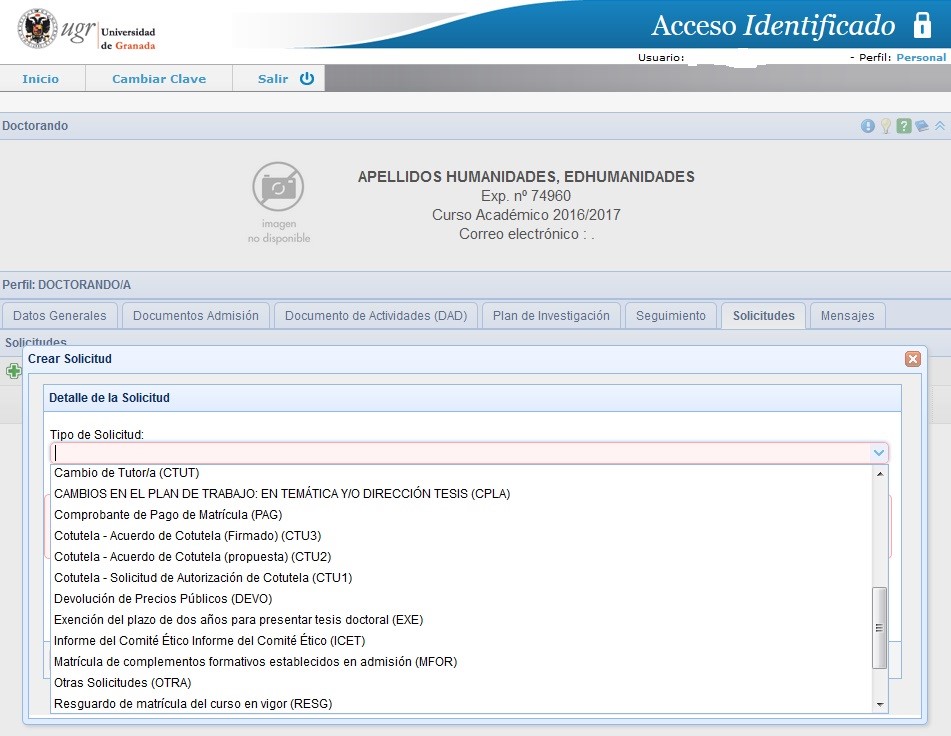 (CTUT) Tutor's change

(CPLA) Work plan changes related to theme and/or thesis direction

(PAG) Enrollment fees payment certificate

(CTU3) Cotutelle-Signed agreement

(CTU2) Cotutelle- Proposal agreement

(CTU1) Cotutelle- Authorization application

(DEVO) Fees reimbursement

(EXE) Exemption of the 2 year's period for the thesis defense

(ICET) Ethic Board Report

(MFOR) Enrollment of training complements

(OTRA) Other applications

(RESG) Enrollment receipt of the current academic year

(STIT) Application for issuing of the Doctor's Diploma

(PRG) Application for the ordinary extension of the permanence at Doctoral studies

(PART) Application to participate in a Doctoral Programme of the

UGR

(in order to be proposed as thesis director)
The item you selected may require that you upload an application form. In this case, you will find the templates in the 'Forms' tab under the section of Doctoral Studies of the website of the International School for Postgraduate Studies.